"Messin' Around With Junior Marvel" is a mixture of master musicians and classic rockabilly sounds, with a nod to yesteryear and a touch of tomorrow. This is a recording that feels like your favorite 501's - you broke them in dancing and fixing that old Ford and could not imagine wearing them without the big cuff. It says who you are. Comfortable and classic, timeless and tough.
Junior Marvel's voice is warm and inviting. It feels good. Sounds like a Saturday night when everything is right. Jaakko Buchholtz rides his double bass in perfect time with Maico Masjosthusmann's drums. Top up this outfit with Roger Cornille on solo guitar, toss in a few terrific top players and here is one sweet recording.
Their influences are evident - Charlie Gracie, Johnny Horton, Burnette Brothers. But as much as these well known artist have influenced this CD, it is not a copy of these great performers. Marvel isn't just messin' around. he has created his own unique vintage sound. Junior has been playing and performing to crowds all over the world for many a year and it is absolutely clear in this recording. From "The Stuff You Gotta Watch", a west Texas workout, to "Mess Around" with distinct Presley influence. "This Is The Night" that you will find a platter that you won't want to leave your player. "Marijuana Boogie" doesn't disappear in a cloud of smoke, as you can pass this around for everyone to enjoy. 13 is the magic number - 13 wild warm rockin' tunes to play and dance to in your favorite 501's, cat clothes or while you are messin' around.
This El Toro release is timeless and tough. It feels right. As a matter of fact it is Marvel-ous.
Read less...
Source : http://www.cdbaby.com/cd/juniormarvel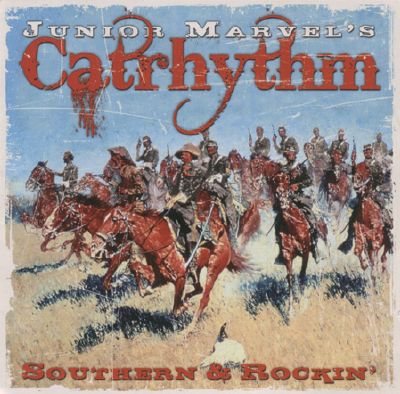 http://pearlypassion50s.blogspot.com/
"A good song is a good song, and if I'm lucky enough to write it, well....! I get more kick out of writing than I do singing. I reckon I've written a thousand songs and had over 300 published" - ♥ Hank Williams ♥


http://www.radionomy.com/en/radio/jolio-s-party/index