gery
Passionné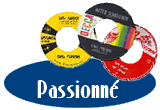 Messages

: 830


Date d'inscription

: 14/01/2013


Age

: 55


Localisation

: Paris


Emploi/loisirs

: graphiste


Sujet: Le Petit Train de la Mémoire, au Mont St Michel 1964 . Lun 20 Jan 2014 - 18:35

---

Rappelez vous.....comme on etait bien....  

 

brown eyed sweet..dig a hole..foxy dan...linda...real kool kitty...The Martian Boogie..Pretty Jane..Don't You Hear Me Calling Baby..the catalina push..Rhonda Lee..boogie children..Midnighter..four o clock baby..sombrero..Snacky Poo..Girl and a hot rod..shig-a-shag..be bop gal..hot lips baby..hey bo..folding money..shadow my baby..stutterin papa..Rockin in the coconut hop.. I Got A Rocket In My Pocket..Where the rio de rosa flows..i like to go..little boy blue..i'm a little mixed up..jeannie with the dark blue eyes..Little Lil..the itch.. I've Got A Dollar..The Cat's Were Jumpin..chump man blues..Rockin' In The Jungle..crazy baby.. Goodbye Little Star.. Honey Bun.. Grasshopper..Cry Over Me.. Vibrate..Hot Rod..Rock-A-Bayou Baby..Slave Girl..Woodpecker Rock..Mad Dog In Town.. bearcat..You're My Baby.. Willie Joe.. You're So Wild..President's Walk.. I Hate To Say Goodbye.. Have You Seen Mabel..Bumblebee.. Hey Mae.. Ten Little Women...."england connection" tracks..
Ricky St GO
Rockin'


Messages

: 180


Date d'inscription

: 08/09/2012


Age

: 53


Localisation

: SAINT GAUDENS


Emploi/loisirs

: Passionné ..


Sujet: Re: Le Petit Train de la Mémoire, au Mont St Michel 1964 . Mar 21 Jan 2014 - 12:33

---

Hello Gery !!

La vache .. tu viens de nous mettre une grosse claque ! MDR !

Que c'était bon tout ça.. que de souvenirs ! On attendait que ça.., comme le train Rébu et la séquence du spectateur le dimanche midi .... Merci pour le flash-back !

Porte-toi bien 

 
PEARLY
ADMIN & Fondatrice


Messages

: 24709


Date d'inscription

: 22/04/2010


Age

: 52


Localisation

: Loire Atlantique


Emploi/loisirs

: Graphisme, Musique 50's & More...


Sujet: Re: Le Petit Train de la Mémoire, au Mont St Michel 1964 . Mer 22 Jan 2014 - 3:24

---

P'tain, ça nous rajeunit pas tout cela ! 

Merciiiii Gery !!

http://pearlypassion50s.blogspot.com/

"A good song is a good song, and if I'm lucky enough to write it, well....! I get more kick out of writing than I do singing. I reckon I've written a thousand songs and had over 300 published" - ♥ Hank Williams ♥



http://www.radionomy.com/en/radio/jolio-s-party/index

Contenu sponsorisé

Sujet: Re: Le Petit Train de la Mémoire, au Mont St Michel 1964 .

---